***Get with the Program: It's Clericalism, Stupid! The Holy Father continued to promote the homosexual agenda when he named Cardinal Blase Cupich to the organizing committee for the meeting on the protection of minors in the Church scheduled from February 21-24, 2019 in Rome. Cupich, you recall, said the pope wouldn't respond to Cardinal Vigano's letter – too many important things to do – like address climate change. A major player in normalizing homosexuality in the Church, Cupich supports Communion for those in objective mortal sin and gladly welcomes Fr. James Martin, S.J., to lobby in the Chicago archdiocese for gay relations. Cupich beats the drum for the lie that clergy sex abuse is about "clericalism" NOT "homosexual priests!" Naming Cupich to the Vatican organizing committee is like Jesus choosing Herod as an apostle and "the rock" on which to build His Church. Or, as one Catholic described the Cardinal, "[He's] our modern Thomas Cranmer to Henry VIII." Prepare for more Vatican attacks condemning "rigid," "Pharisaical," treasonous Catholics who defend the Church and hold their ground against the diabolical LGBTQI juggernaut.
***Exorcist Describes "Gender Thing" as "Diabolical"
National Catholic Register's Patti Armstrong recently interviewed exorcist Msgr. John Esseff about the creepy new line of gender neutral baby clothes introduced by Canadian singer Celine Dion. His comments leave no doubt as to his opinion about the diabolical nature of the LGBTQ freight train. "I'm convinced that the way this gender thing has spread is demonic….It's false. I don't even know how many genders there's supposed to be now, but there are only two that God made….The devil is going after children by confusing gender….When a child is born, what is the first things we say about that child? It's a boy, or it's a girl. That is the most natural thing in the world to say. But to say that there is no difference is satanic….People behind this are influencing children to disorder….This is definitely satanic. There is a mind behind it—an organized mindset ….The devil is a liar and there are huge lies being told….This is being done for money, and there is divisiveness that comes from this—marks of the devil ….The evil one feels that he can do these things without somehow being recognized behind it all…. This [gender neutrality] is a ploy he has. It is being driven by an agenda because there is a spirit behind it." And you can be sure it isn't the Holy Spirit!
***Haven't Seen the Celine Dion Ad? It's on the Blog! Celine Dion joined forces with new age company Nununu whose line of gender-neutral clothing for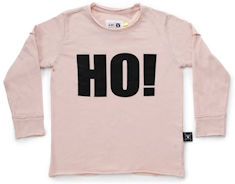 infants includes skulls, sheep with black eye patches and t-shirts with "HO!" in large letters. For the uninitiated, "ho" is slang for a prostitute or a woman who has many sexual partners. The Dion video introducing the line shows her breaking into the hospital nursery at night where the little girls are swaddled in pink and the boys in blue. She blows black glitter and the babies clothing changes to "gender neutral" black and white while the male and female figures on the wall change into crosses. Did you ever notice how those dabbling in the occult use Christian symbols to disguise themselves? What parents in their right minds would put "Ho" on a little girl's clothing? Sad to say, many parents today are NOT in their right minds. Their children are guinea pigs in an X-rated social experiment. Don't let your children be among them!

***Underground Chinese Church Betrayed by Francis
On 9/22/18 the Vatican signed a secret deal with China allowing the Communist government to "approve" bishop assignments, thus betraying the underground Church (UG). Despite decades of persecution, the UG has kept the faith. What a reward! According to Vatican news, the move was "pastoral" to unite the UG with the government Church, the CPCA (Chinese Patriotic Catholic Association). They say it will improve the situation for all Catholics. However, the attack on the Church in China is increasing.

On November 9th, officials arrested Msgr. Peter Shao Zhumin, bishop of Wenzhou in the UG. Nothing new for him. According to Bitter Winter, a magazine detailing human rights violations in China, "In the last two years, [Msgr. Zhumin] has been abducted by the police at least five times. The last one is the seven months imprisonment which ended on January 3, 2018. The aim is always the same: to bend him to the diktat of the government in order to make him adhere to the CPCA."

Four other priests of the underground Church were recently arrested as well. Will the Vatican defend these men who have suffered so much to remain faithful to the papacy? Fr. George Rutler recently wrote about the situation: "Without succumbing to cynicism, it is possible to see a mixture of calculation and callowness in the 2018 provisional agreement between the Holy See and Communist China, recognizing the primacy of the Pope, but at the price of a scandalously clandestine arrangement giving the government a role in the appointment of bishops, in direct abuse of Canon 377.5 in the Church's own Code." Fr. Rutler raises the specter of Hungary's persecuted primate, Joseph Cardinal Mindszenty, who asked Pope Paul VI's secretary of state, Cardinal Jean-Marie Villot in 1974. "Why do you appoint bishops in the countries of the Eastern bloc? It would be better if there were none, rather than those whom the government allows you to appoint." It's déjà vu today in China with the same shameful pragmatic diplomacy! https://www.crisismagazine.com/2018/a-nursery-rhyme-pope-francis-would-do-well-to-read

***And Guess Who Pushed for the Chinese Deal?
Disgraced Cardinal Theodore McCarrick! CNA (Catholic News Agency) reports that, "Over 20 years, Archbishop McCarrick traveled to China on at least eight occasions, sometimes staying in a state-controlled Beijing seminary, often serving as an unofficial bridge between the Vatican and Chinese government-appointed bishops until 2016.... McCarrick was hosted by the Beijing seminary during at least two trips to China, according to a 2006 State Department document made available via Wikileaks. The vice-rector of a Communist-approved seminary, Fr. Shu-Jie Chen, described twice hosting McCarrick…. Chen described himself as 'king' of the seminary, saying that he 'could do what he wanted within its walls.'…the vice rector 'downplayed persecution of the underground Church,' calling the underground church 'uneducated' and 'elderly.' …Chen seemed 'unconcerned' that 'evangelization was not an option for official religious personnel.'" [Does this make you wonder what goes on in the CPCA seminaries?]

***China Escalates Persecution against Christians From CNA: "According to China Aid, a U.S. based organization supporting persecuted Christians, the first week of September saw government officials in Henan Province launch a wave of 'escalating measures' against local Christians…[including] the removal and destruction of crosses from individuals and families, raids on church buildings, and the seizure of property…Bibles being burned, and of Christians being forced to sign statements renouncing their faith. The recent escalation is part of a pattern of church closures and demolitions across China following broad changes to government religious policy in February 2018. Those changes, which tightened restrictions on places of worship and banned children from attending religious services, also placed the state-sanctioned [CPCA] under the direct oversight of the Communist Party."

And this is the kind of government Pope Francis makes nice with while throwing the persecuted Church under the bus? China is a repressive Communist regime. Treating her leaders like "Uncle Joe" as FDR did with Communist strong man Joseph Stalin at Yalta empowers their evil.

***Cardinal Zen, Bishop Emeritus of Hong Kong,
a long time defender of persecuted Catholics in China recently told La Croix International that the secret deal between the Vatican and the Communist government will "annihilate" the UC. He called it a "fake" and an "illusion." He told Reuters, "They're giving the flock into the mouths of the wolves. It's an incredible betrayal." Zen believes the papacy is helping the government destroy the UC that "Beijing was not able to crush." They are forcing the UC to "enter the bird cage." Cardinal Zen is a voice of truth defending China, but told La Croix, "If Francis comes to an agreement with Beijing, I will stop speaking. I will disappear [into a monastery]." Let us pray he does not, but continues to speak the truth and defend the faith!

***Why Should We Care What Happens in China?
It's on the other side of the world after all. But the Chinese represent a major global interest and have tremendous impact on us. They own trillions of dollars in U.S. debt. In a trade war, they could do a lot of damage. They also own thousands of companies in the U.S. including Smithfield Ham, General Electric, Motorola, Volvo, Hoover, Grindr (gay dating app), New York's Waldorf Astoria, AMC Theaters, and a long list of others. Trump recently accused China of interfering in the midterms. It wouldn't be the first time. A 1998 Senate report found evidence that China funneled illegal campaign donations to the Democrats. But what may be the most alarming fact is China's agreement with Google to develop a censorship search engine, called Dragonfly, that blocks certain terms. According to the VOX News website, "In addition to hiding search results that the Chinese government wants to suppress, Google's new search engine would also track a user's location and would share an individual's search history with a Chinese partner, who would have 'unilateral access' to the data. This includes access to a user's telephone number, according to an employee memo obtained last week by the Intercept." Pray for China!

***And Finally, Who's Teaching in Your Diocese?
The wolves are getting bolder, targeting the sheep with their attacks on doctrine. Ask your bishops what they're going to do about the heretical views of these men? Are they complicit in the scandal? Let's start with Deacon Steve Hester of Lexington, KY who promotes safe sex, homosexuality, same sex marriage, etc. He serves under Bishop John Stowe, OFM who is himself a fan of gay cheerleader Fr. James Martin, and advisor to "Fortunate Families," a group that supports same-sex marriage in direct violation of Catholic doctrine. Next up is Fr. Fred Daley, pastor of All Saints in Syracuse, NY under Bishop Robert Cunningham. Father "came out" in 2004. He supports the LGBTQI agenda unreservedly and even sports a small gay flag on the home webpage of his parish which has an outreach group to gays and women, but no pro-life group listed. In their slide show of parish activities is a photo of parish participation in a 2016 "pride parade."

Bishop Cunningham is on record calling same-sex marriage a "terrible thing," but he doesn't seem to mind this pastor promoting it. His silence speaks volumes about care for the sheep. In contrast, Fr. Jerry Pokorsky has an excellent article at The Catholic Thing called Confronting the Gay Priest Problem. He describes how a superior should act in response to a cleric who publicly "comes out:" So how might an ecclesiastical superior defend Church teaching if one of his priests (or religious) claims a special dignity by "coming out" as gay?

"The superior should invoke immutable Christian moral principles in dealing with a self-described gay priest:
* Acknowledge that he is afflicted with "same-sex attraction" (SSA).

* Admit that SSA is an inclination toward mortal sin that if not restrained will lead him and others to eternal damnation.

* Identify and renounce any physical expression of SSA.

Properly define celibacy to include Christian chastity that precludes all sexual activity in thought, word or deed.

* Invoke Scriptural references condemning sodomy (cf. Genesis and Saint Paul).

* Renounce the use of the word "gay" because it is a political term that has its roots in the homosexual subculture.

* Apologize for encouraging others to publicly reveal their mortally sinful inclinations. (The Eighth Commandment protects natural secrets.)

* After a careful inquiry, the superior should release a public statement of clarification, prohibiting the priest from his homosexual activism and taking further personnel action according to the demands of Catholic morality and Canon Law.

* Would a media firestorm ensue? Probably. But the superior would courageously confirm that the studied ambiguity of the gay agenda promoted by the priest is a lie."
Thank you, Fr. Pokorsky! Every bishop in the country should read this and take it to heart. It's time to stop the ear tickling and defend the sheep.